Atletico Madrid have extended their lead at the top of the La Liga standings following the slender win over Real Sociedad at home. The two teams met at the new Wanda Metropolitano Stadium and it was the league leaders that secured the win needed to go close to winning the league title for the first time in seven years.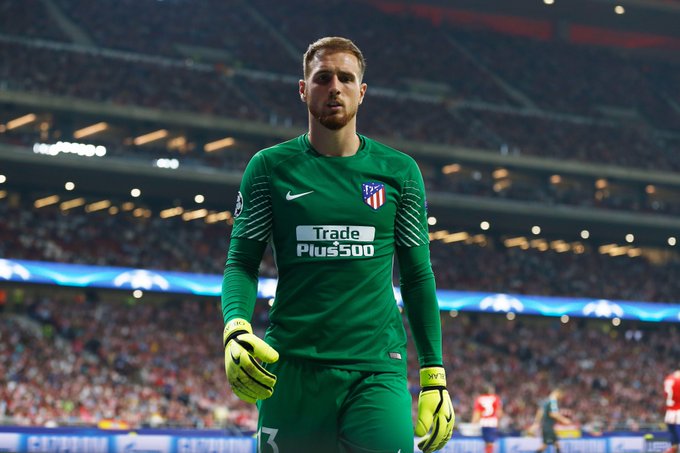 League leaders Atletico Madrid started the season as third favourites for the La Liga title behind both Real Madrid and Barcelona but they have been able to amass more points than those two teams. Atletico Madrid have watched Barcelona and Real Madrid dominate the division in each of the last six seasons since they won the title at the end of the 2013/14 campaign and this season could finally be the time for the capital club.
Atletico Madrid knew they had to win their last three games starting with the home clash with Real Sociedad to win the title irrespective of what the other two title rivals play in their games. Diego Simeone and his Atletico Madrid players started the latest set of matches in the league with a two-point advantage over both Real Madrid and Barcelona.
Catalan giants Barcelona missed out on the chance to topple Atletico Madrid at the summit as they lost a 2-0 lead and a 3-2 advantage to draw 3-3 at Levante. A win would have taken Barcelona to the summit though the point gained took them ahead of Real Madrid in second place.
Atletico Madrid moved four points clear of Barcelona after the 2-1 win over Real Sociedadthough city rivals Real Madrid could move to within two points with a win at Granada on Thursday.
La Liga leaders Atletico Madrid raced into a two-goal lead in the first half through Yannick Ferreira-Carrasco and Angel Correa before Manu Zubelda halved the deficit in the final ten minutes but the defence led by Slovenia shot stopper Jan Oblak was able to hold on for a big win. Atletico Madrid just need to beat both Osasuna (home) and Real Valladolid (away) in their last two games to seal the league title.
Slovenia goalkeeper Oblak has played his part in the title race for Atletico Madrid with some impressive penalty saves. The Slovenia national team star is widely regarded by many as the best goalkeeper in world football.