Wales head coach Gemma Grainger has announced a 26-player squad for the key FIFA Women's World Cup qualifiers against Greece and Slovenia. Four points from the two matches will see Wales secure a play-off place, as they chase their first ever berth at a FIFA Women's World Cup. Wales have a near full strength side, with Jess Fishlock and Charlie Estcourt returning after being rested for June's friendly match against New Zealand, while Esther Morgan and Hannah Cain are absentees as they continue their recovery from long term injuries.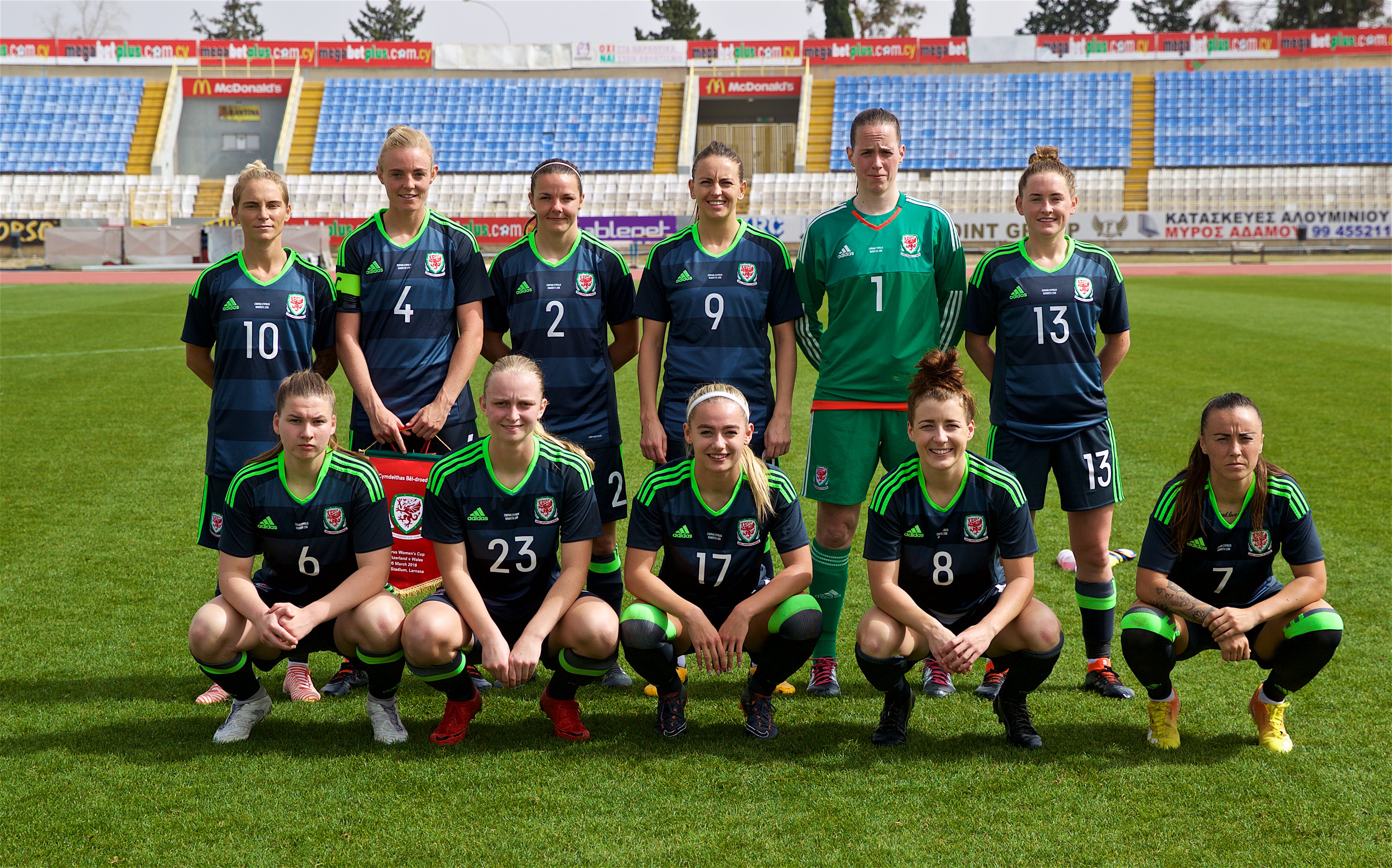 Wales first travel to Volos to face Greece on Friday 2 September (KO 18:00), before a final qualifier against Slovenia on Tuesday 6 September at the Cardiff City Stadium (KO 19:45). The match in Cardiff is already a record breaker with more than 8,500 tickets sold, beating the current attendance for a Wales Women's home international match (5,455). Grainger and her side are hoping to welcome more than 10,000 to the ground as the noise of The Red Wall will play a key role in getting the side through to the play-offs.
Tickets for the match against Slovenia start at only £2 (group bookings) and £4 (individual bookings) for kids, available at faw.cymru/tickets. Going into the last two group games, Wales are two points ahead of Slovenia, three in front of Greece. France earlier clinched top spot in the table.
Wales squad
Laura O'SULLIVAN (Cardiff City Ladies), Olivia CLARK (Bristol City), Safia MIDDLETON-PATEL (Manchester United), Rhiannon ROBERTS (Liverpool), Josie GREEN (Leicester City), Hayley LADD (Manchester United), Gemma EVANS (Reading), Rachel ROWE (Reading), Lily WOODHAM (Reading), Sophie INGLE (Chelsea), Anna FILBEY (Crystal Palace), Angharad JAMES (Tottenham Hotspur), Georgia WALTERS (Sheffield United), Charlie ESTCOURT (Unattached), Jess FISHLOCK (OL Reign), Carrie JONES (Leicester City – on loan from Manchester United), Ffion MORGAN (Bristol City), Megan WYNNE (Southampton), Elise HUGHES (Crystal Palace), Kayleigh GREEN (Brighton & Hove Albion), Helen WARD (Watford), Natasha HARDING (Aston Villa), Ceri HOLLAND (Liverpool), Maria FRANCIS-JONES (Sheffield United – dual agreement with Manchester City), Chloe Williams (Blackburn Rovers – dual agreement with Manchester United), Morgan ROGERS (Watford).