German international Antonio Rudiger confirmed he heard racist chants directed towards him, during the Blues 2-0 victory over their London rival in December 2019.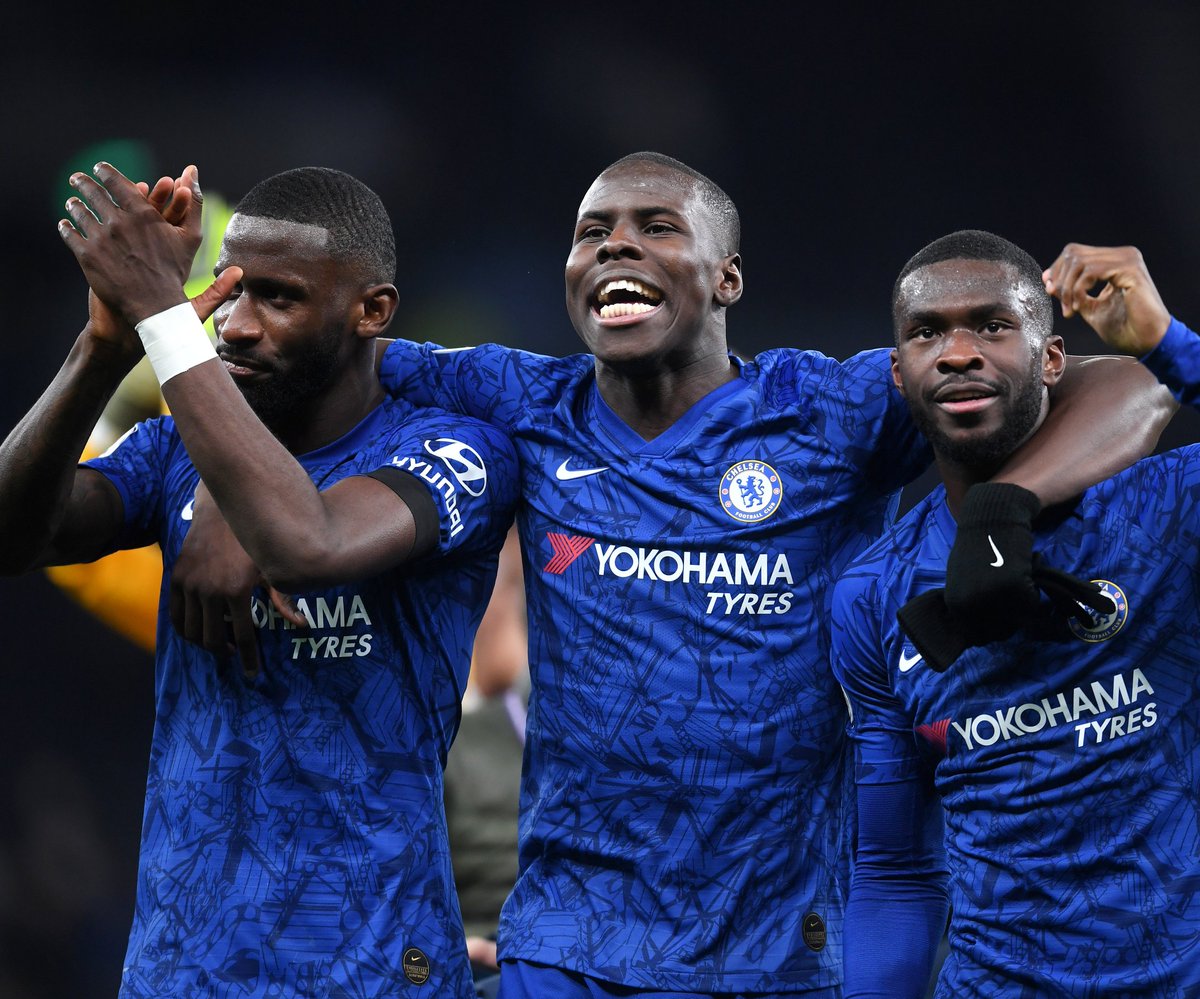 This is the latest among the recent reported incident of racism in football grounds.
The match between the London rivals was marred
by racist chants, an event that lead to three different announcements in the stadium urging the fans to stop and concentrate on football. Rudiger had earlier reported the actions of the fans to his captain, Cesar Azpilicueta and later to the referee.
Tottenham have confirmed that they will launch an inquiry into what happened during the match while Rudiger has called for strict action to be taken against the minority group.
The incident in North London is just one among racist incident affecting English football, a Manchester City fan was arrested and ban for life after he was caught on camera directing racist gesture towards Manchester United midfielder Fred, during the Manchester derby.
Meanwhile, Crystal Palace forward Wilfried Zaha revealed that "they call me monkey or black in almost every game" in an interview for The Jackal Magazine.
A few weeks ago, Shakhtar Donetsk player Taison stormed off the pitch crying and frustrated after being racially abused by Dynamo Kyiv fans.
In Italy, Mario Balotelli kicked a ball toward Hellas Verona's ultras and threatened to leave the pitch after racist chants were heard.
In 2018, Spartak Moscow received a partial stadium ban for monkey chants directed at Cape Verdean midfielder Nuno Rocha. Spartak Moscow were also on the news after they posted three of their black players in training with a racist caption.
Esteban Ibarra, president of the Movimiento Contra la Intolerancia, believes that the issues of the society are reflected in football. He stated that what is happening in football games is a reflection of what is happening in society, he also stated that society is witnessing a high level of intolerance due to many factors.
The football body needs to do more and enlighten the public about tolerance and peaceful co existence among all races.