Slovenia international Jan Oblak was in the Atletico Madrid goal during the Spanish La Liga Matchday 33 encounter with Granada on Wednesday night. The Slovenia national team skipper was able to keep a clean sheet as Spanish champions Atletico Madrid were forced to a goalless draw at home.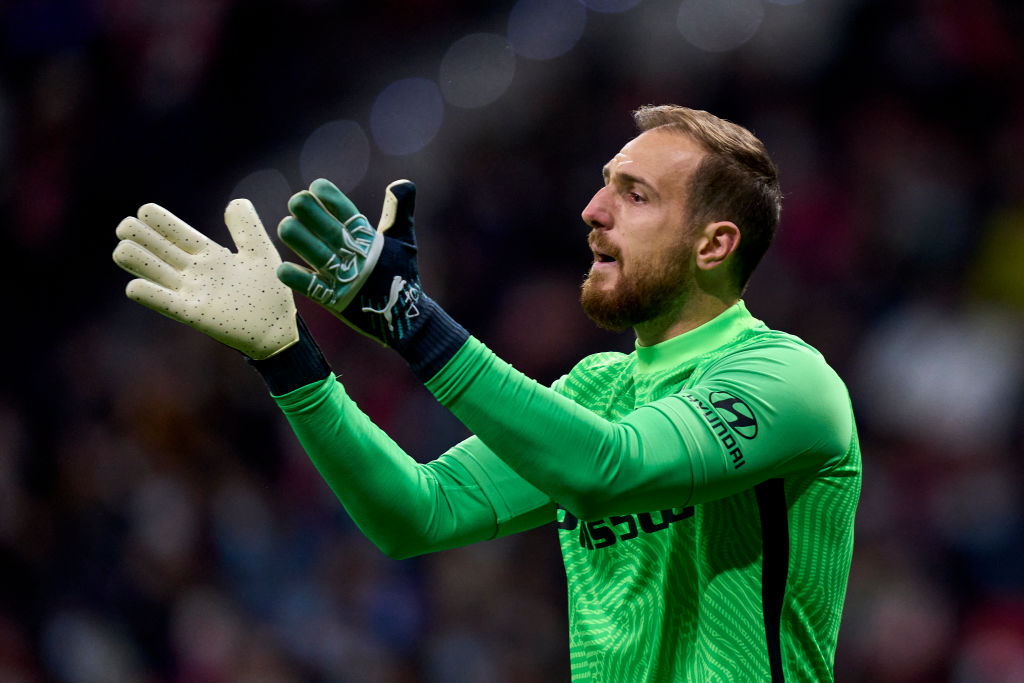 Oblak was been a regular in the Atletico Madrid team set to lose their status as Spanish La Liga champions to city rivals Real Madrid. The Slovenia international is the undisputed first choice goalkeeper at Atletico Madrid. He was named the best player in La Liga as Atletico Madrid won the league title last season, but has struggled to reach that height this season alongside his teammates. As things stand on the La Liga  table, Atletico Madrid still gave a lot of work to do to qualify for the Champions League next season especially after the goalless draw with Granada on Wednesday ahead of the final five games of the season.
The defending champions need
11 more points to seal a place in the Champions League next season. They were able to reach the Champions League quarterfinals this season before they were knocked out by English champions Manchester City via a 1-0 aggregate win. The only goal of the tie came in the first leg in Manchester courtesy Kevin de Bruyne.
Atletico Madrid are in the Champions League fight in La Liga with a lot of other strong teams such as Barcelona, Sevilla, Real Betis, Real Sociedad and Villarreal. Real Madrid are closing in on the title as they need four more points from the last five games to seal it.
After missing out on the Champions League, La Liga and Copa Del Rey titles, the target for Atletico Madrid is to get back into the Champions League next season via the league.